Nowhere embodies Northern Ireland's Giant Spirit quite like the Causeway Coastal Route. This glorious coastal route is as scenic, dramatic and inspiring as they come. Its breath-taking cliff walk views across the Irish Sea to Scotland and over the Atlantic Ocean to Donegal are unparalleled. Thrills and adventure can be found around every corner of this wonderfully windy route. But if a peaceful retreat is more what you're after, there's plenty of hidden gems along the way too. Starting in Belfast and stretching all the way to Derry-Londonderry, this epic drive is the perfect route to plan a spontaneous mid-week jolly or weekend getaway around.
But before you take to the road, here's a list to help guide you along the way.
History awaits…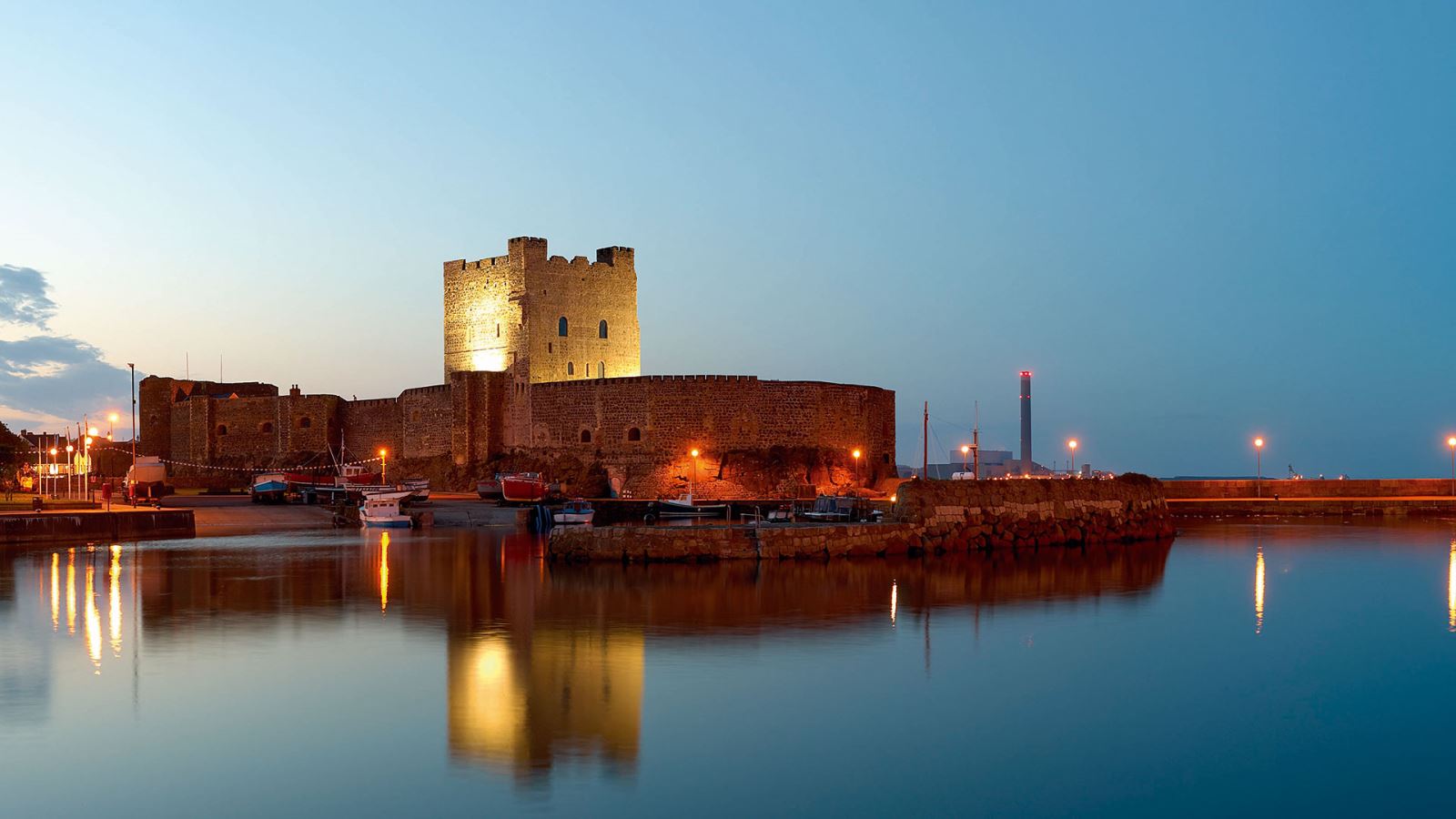 Why not make your first stop along the Causeway Coastal Route an historic one? If you're starting the Causeway Coastal Route from Belfast, the imposing Carrickfergus Castle is not only an early stop off, but a must see. Over 800 years old, this medieval construction is steeped in history and is one of the finest examples of a Norman castle in Ireland. An epic start to the day!
Further up the trail is world renowned The Gobbins. This stunning cliff walk was hailed as a "a perfect marvel of engineering" ..."with no parallel in Europe" when it was first unveiled in 1902. Stretching across the beautiful Islandmagee peninsula, this cliff walk is not for the timid. With challenging paths that include spectacular suspension bridges, caves, steps and tunnels, this is one attraction you will never forget.
Time stands still at Carnfunnock Country Park
Come and visit the biggest collection of sundials in Ireland. A family favourite, the country park also has play areas, a minature railway or mini-golf. Or just enjoy the colourful gardens and panoramic views.
Afternoon tea in Glenarm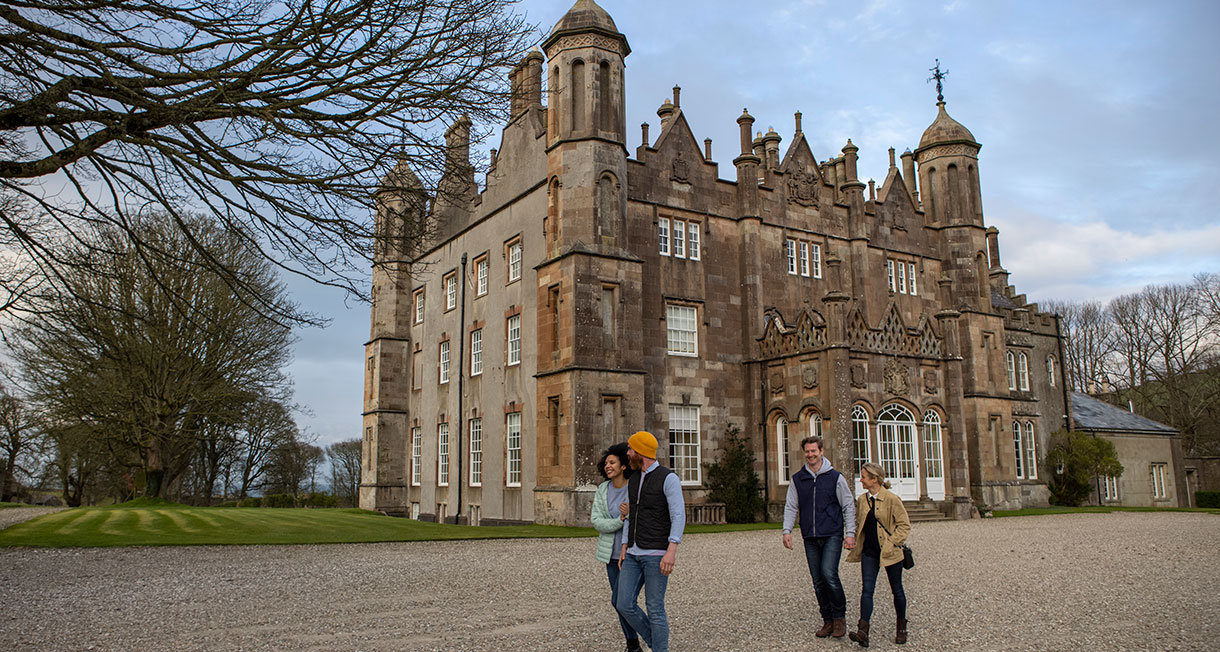 Next stop, the picturesque Glenarm Village. Spend the afternoon visiting the walled garden in Glenarm Castle before indulging in their famous cream tea. Game of Thrones® enthusiasts, be sure to head over to Steenson's Économusée in the village. Their artisan jewellers are famous for the handcrafted pieces they made for the iconic series.
The Glens
Explore the nine deep green Glens of Antrim, each with its own unique character and the magical areas around it.
Splash down at the beaches of Ballygally, Glenarm, Carnlough, Cushendall or Cushendun. The coast road gives us unrivalled views of Scotland. Glenariff, Queen of the Glens, is fairest of them all with the wild beauty of its waterfalls and trail skirting a sheer plunging gorge, within Glenariff Forest Park.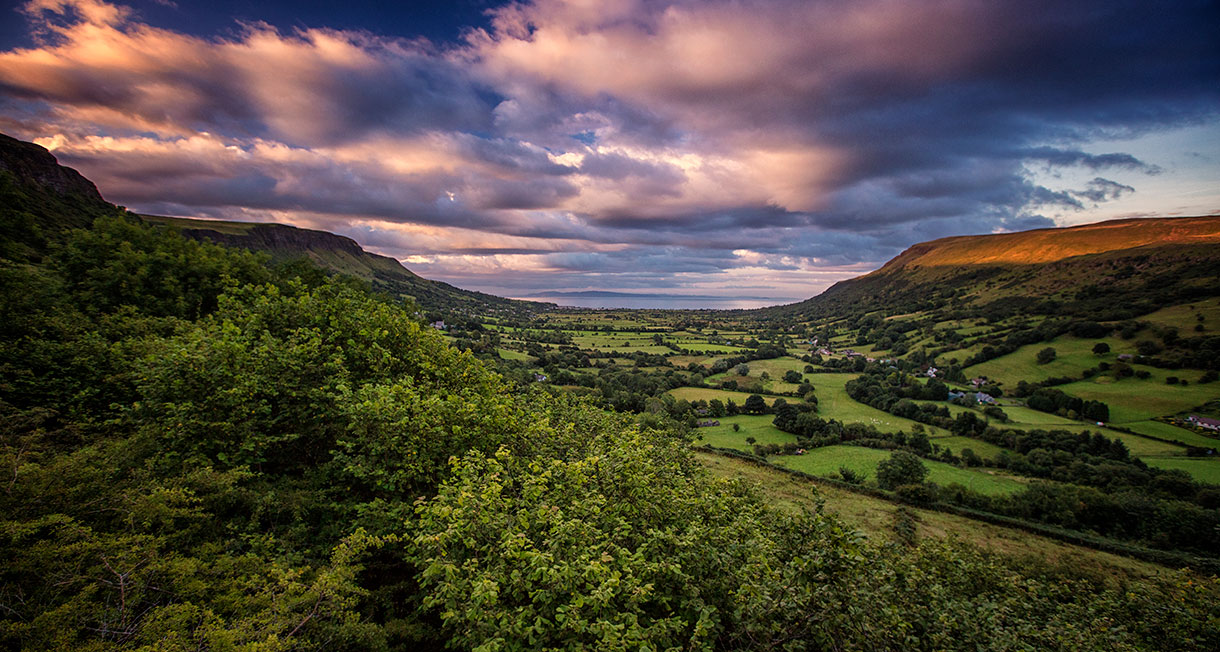 Cushendall, capital of the Glens, is a lively centre of festivals, music, dance and craic and nearby Cushendun, a National Trust Preserved village, is famed for its Cornish cottages.
Take the coast like a warrior
If you feel your legs getting tired, why not explore the coastline just like the ancient warriors of Irish folklore with a bespoke, individual horseback tour from Sheans Horse Farm? Take in the stunning panoramic views along the Causeway Coastal Route on this awesome guided tour.
Ballycastle Marina
After all that horseplay, head over to the spectacular Ballycastle marina. An ideal spot for outdoor activities with plenty of nearby restaurants and cafes when you need a break. There's no better place to be on a sunny day.
A quiet coastal nook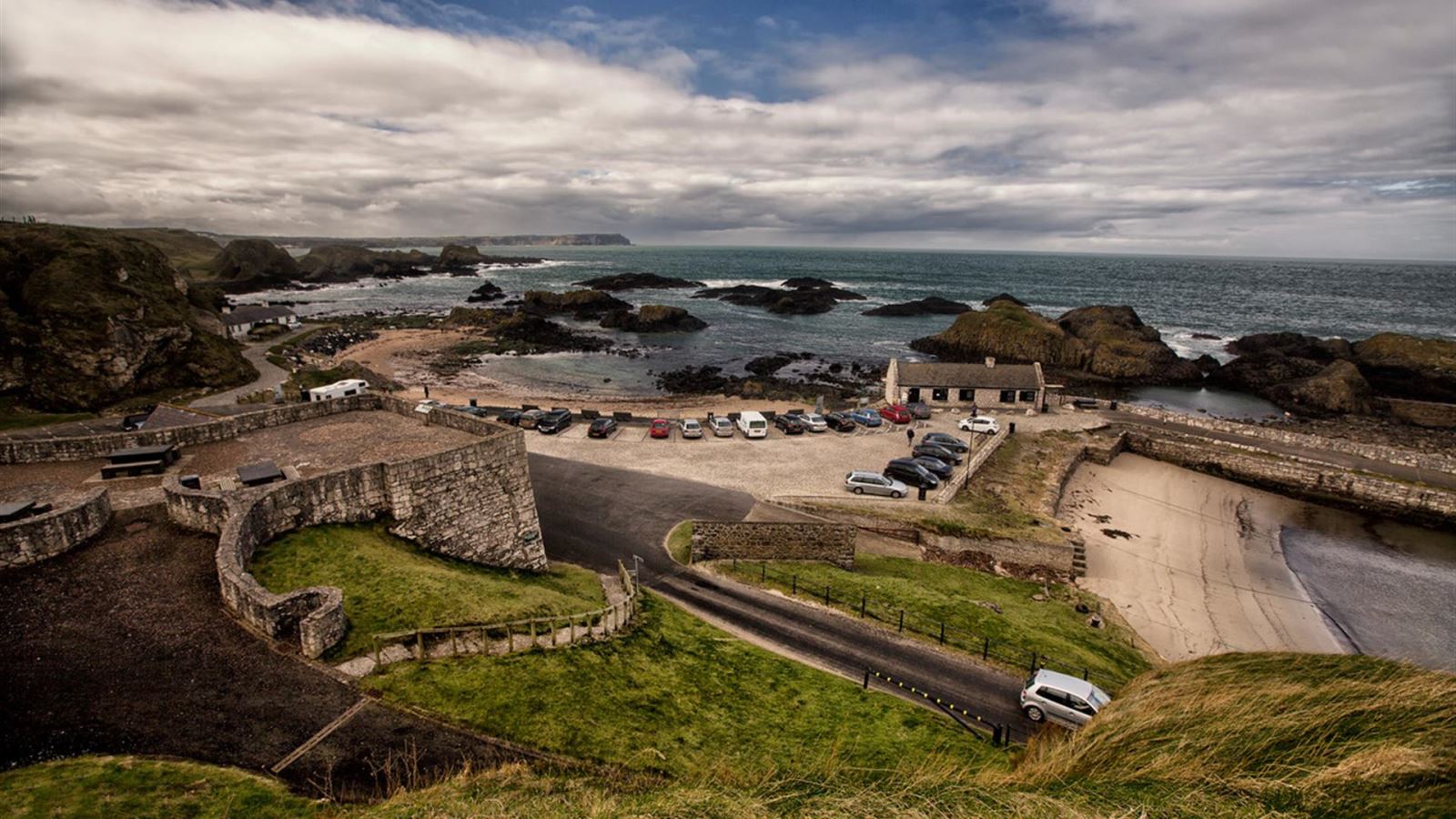 For those looking to capture a true sense of Northern Ireland's rural life, the quaint coastal nook of Ballintoy Village is the perfect place to start your day. Sitting at the end of a narrow steep road, this picturesque village harbour is as idyllic as they come. With a charming array of shops, pubs and restaurants, this is an ideal stop for those looking to truly unwind. Ballintoy has enjoyed its fair share of fame in recent years too, featuring in HBO's smash hit series Game of Thrones®. The village is where Theon Greyjoy returns to the Iron Islands (Lordsport Harbour) and meets his sister Yara.
A wee walk along a giant coast
Get moving with the always engaging Away-A-Wee Walk. The walk offers an alternative perspective of the stunning causeway. Let local guide Eimear Flanagan take you along the spectacular Giant's Causeway cliffs, where you'll go off the beaten track, taking lesser known routes.
A Giant attraction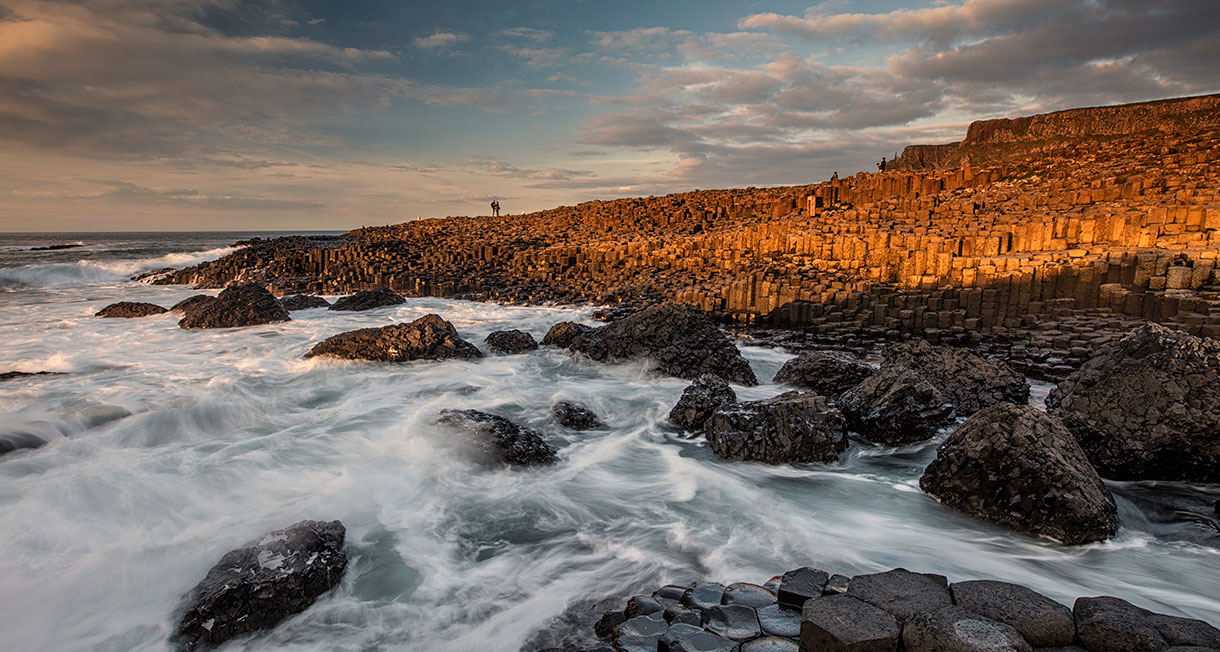 Formed over 60 million years ago, the Giant's Causeway is arguably Northern Ireland's most famous attraction. It's a breath-taking landscape filled with hexagonal basalt columns and has left behind some uniquely distinctive formations. The camel, the wishing chair and the organ are just a few of the quirky names that have been given to some of these awe-inspiring formations. Be sure to head over to the world-class Visitor Centre, where you'll learn all you need to know about this UNESCO-protected attraction.
Walk the land
Experience a walking tour with Dalriada Kingdom Tours who will take you on a journey of this magical land. Mark and his expert team of local guides are passionate hosts and eager to tell the stories of the area with tours of Carrick-A-Rede Rope Bridge, Dunluce Castle and the Giant's Causeway itself. These stories are told with pride and passion, mixing traditional with modern, bringing the area back to life.
Catch of the trip
The second to last stop on your Causeway Coastal adventure is a tasty one. The Catch and Sea tour in Portstewart offers a foodie experience like no other. Guided by passionate local foodie Wendy Gallagher, you'll set sail at dawn, see the extraordinary coastline from a new angle and catch your own breakfast. Back on dry land, your catch of the day will be cooked to perfection right in front of you. As fresh as they come.
Striking views at Mussenden Temple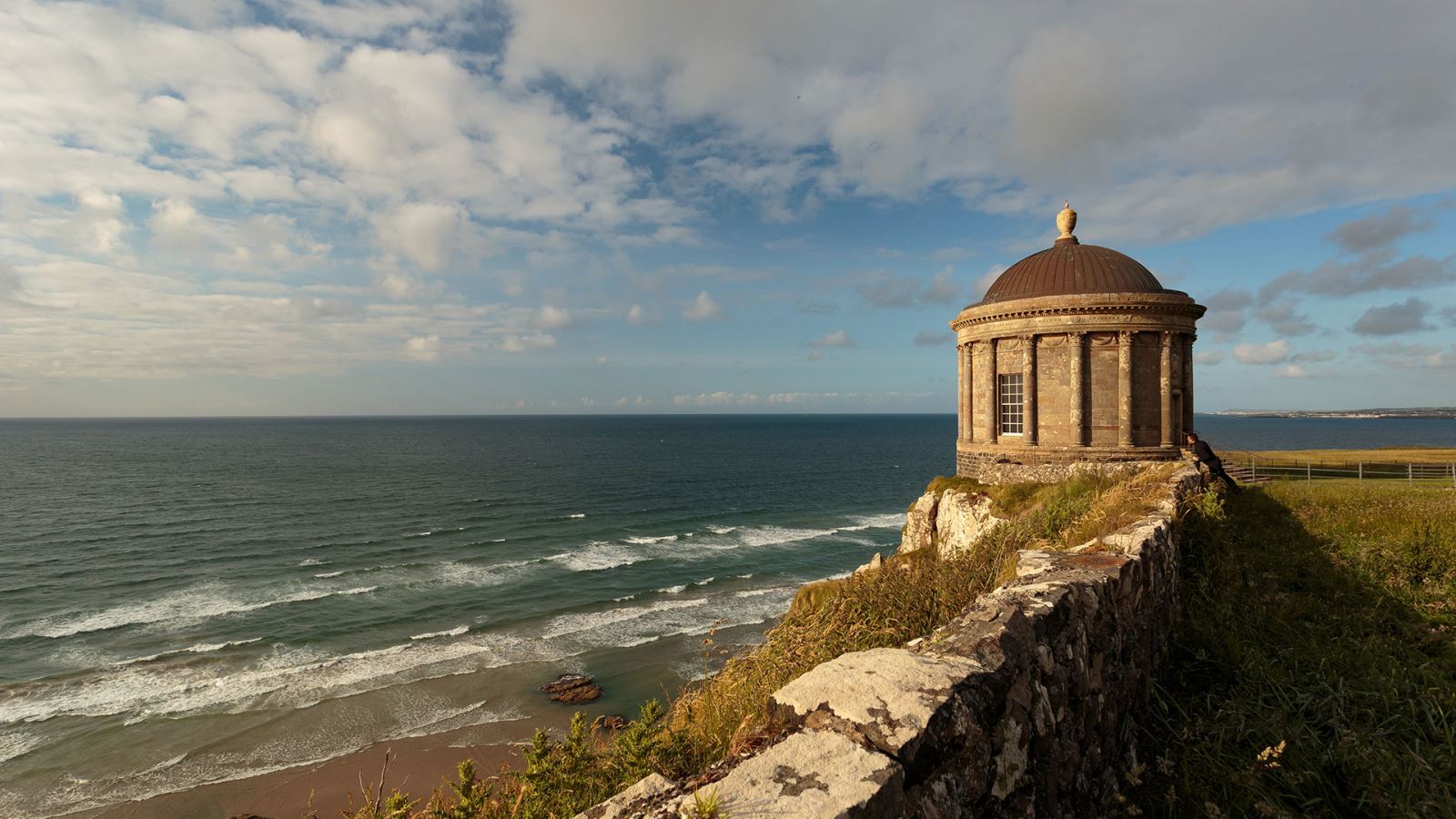 Perched right on the edge of the Atlantic this stunning, historic building is well worth a visit, for the views alone. Classically inspired and built in 1785, this temple is close to Castlerock and overlooks the beach at Downhill.
Your coastal base
Now all you need is the perfect base to explore from. And there's plenty of choice when it comes to hotels, guesthouses, B&Bs, camping, glamping and caravanning all along the Causeway Coastal Route.
Vantastic
If the campervan or caravan is your idea of a home away from home, then the fantastic family-run Watertop Farm in Ballycastle is just the spot for you. This homely holiday park offers two caravan sites, both providing everything you need to make your coastal trip a cosy one.
Take your throne
For the Game of Thrones® fans among us, The Fullerton Arms Guesthouse (4*) in Ballintoy is sure to certainly spark your imagination. Home to only one of 10 'Game of Thrones Doors', the guesthouse offers an array of recently renovated beautiful en suite bedrooms. A coastal base fit for a king.
The luxury route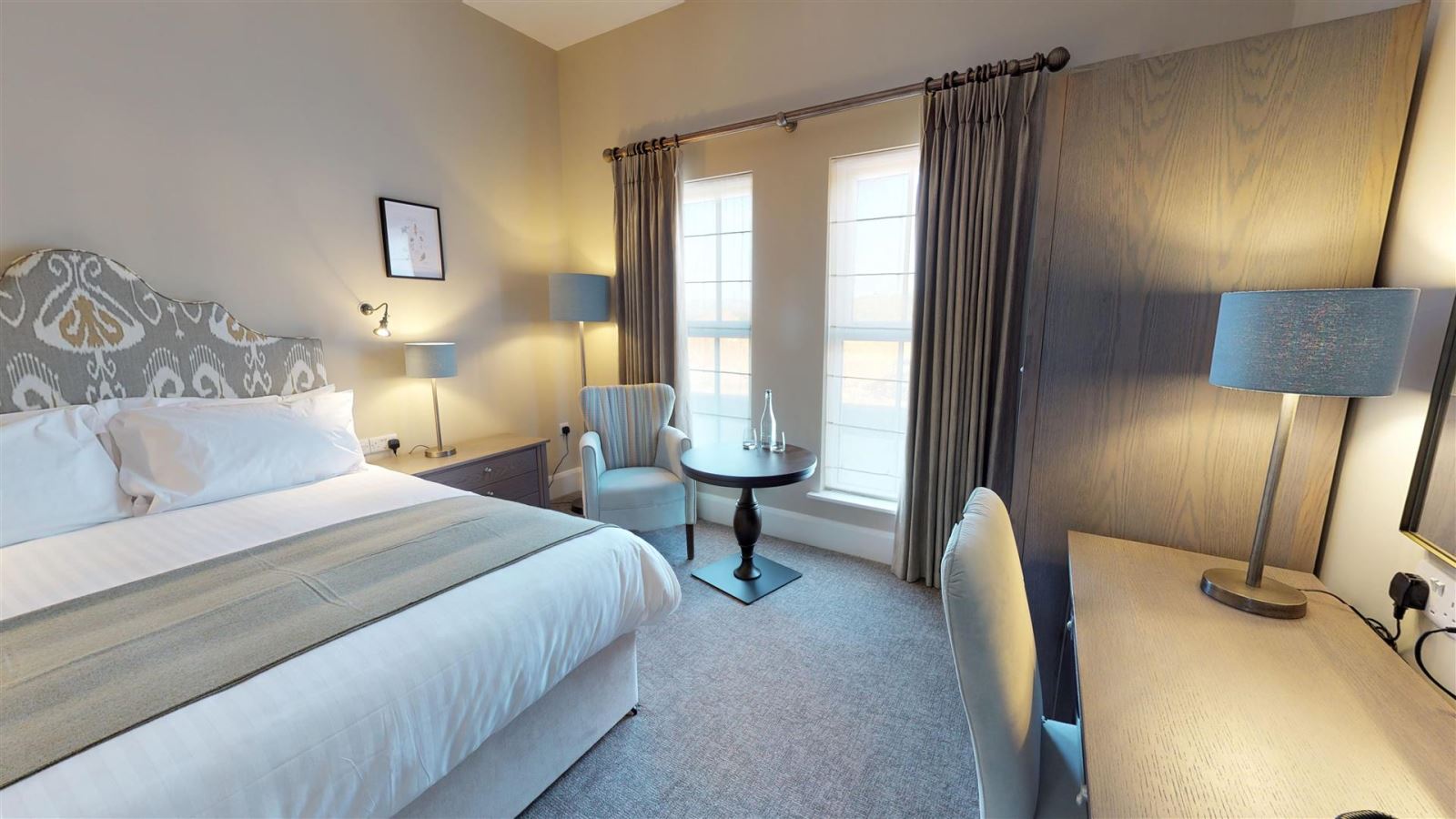 If it's luxury you're after, The Salthouse in Ballycastle has it in spades. A luxury eco hotel that draws renewable energy from their own local wind and solar supply. The Salthouse boasts a soothing spa, laid-back bar and restaurant. Sitting on in its own private grounds surrounded by the natural beauty of the rural Antrim landscapes, you'll experience dramatic views of the coastline. The perfect coastal base for those in search of sea air, and fine dining. Or stay in luxury in one of the 40 plus bedrooms at the Marine Hotel, with stunning coastal views in the seaside town of Ballycastle. Local attractions are all easily accessible - The Giant's Causeway, Bushmills Distillery are all close by and the sights and sounds of Belfast are only a drive away.
The Route doesn't end here
You'll find inspiration around every corner along the Causeway Coastal Route and this doesn't even scratch the surface. So, what are you waiting for?
Let us know your favourite and join in the conversation online with #EmbraceAGiantSpirit