Located in the spectacular south-eastern corner of Northern Ireland, counties Armagh and Down are home to some of the region's most beautiful countryside. Armagh, Northern Ireland's smallest county, is a place with so much going for it. While Down, the home of Saint Patrick, has it all in equal measure. With so much to see and do in Armagh and Down, why not visit both?
Here's your guide to Armagh, Down and everything in between.
Visit royalty
Let's kick things off with a royal welcome. In the heart of the enchanting village of Royal Hillsborough sits the impressive Hillsborough Castle & Gardens, the official residence of the Royal Family when they visit Northern Ireland. The castle closes for the winter and reopens in the spring but visitors can still enjoy a stroll in the impressive gardens and stop for refreshements in the cafe.
How do you like them apples?
After your royal visit, it's time to whet your whistle. Why not try something local? Armagh is also affectionately known as the Orchard County, so it's no surprise to find cider and apple juice brewing around these parts. Started in 2005 by husband and wife duo Philip and Helen Troughton, Armagh Cider Company is the first commercial cider company in Northern Ireland. The couple started off supplying apples to the world famous Magner's Brewery. After a few years, they decided to go it alone. Take their cider tour and they'll tell you all about their story and talk you through the craft of cider fermentation, from blossom to bottle. And of course, you'll get to sample some of the apples in action too.
Stargazing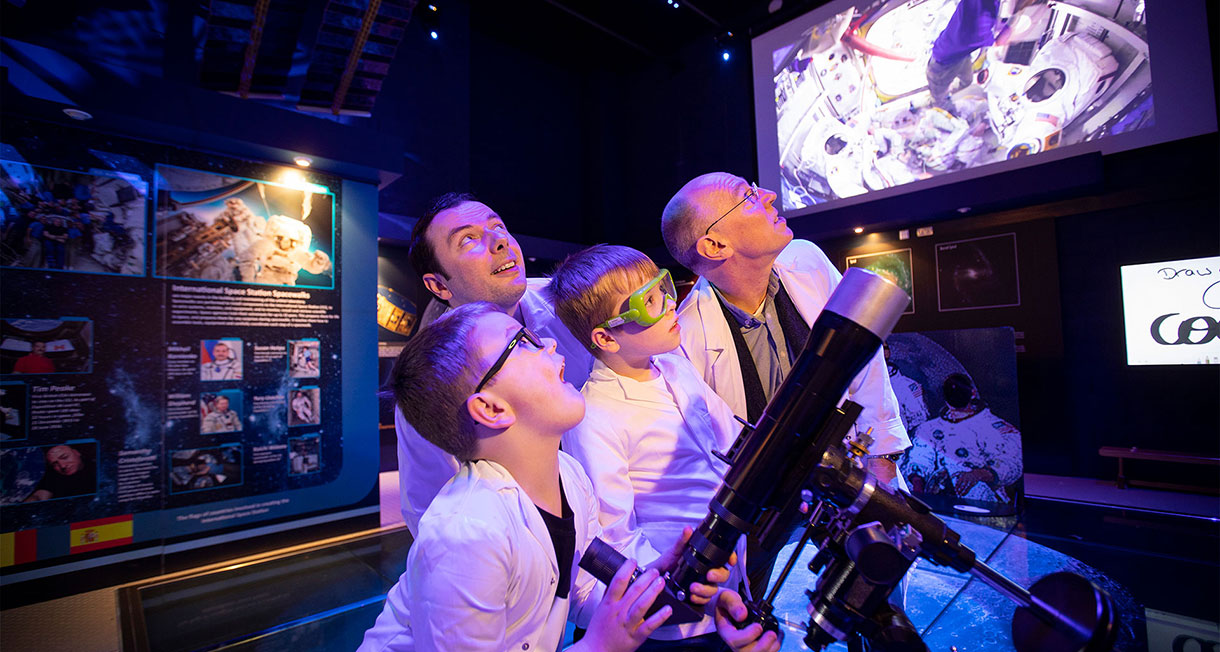 Become a stargazer and take a trip to Armagh Observatory and Planetarium where you get to touch a real life meteorite. Take a tour of the night sky in the Digital Dome, take a stroll around the Astropark and discover the scale models of the Solar System.
Get to know the area
Join local tour guide Donna Fox on one of her tours in and around Armagh over 3 hours taking in the history and legend of the area.
A fun-filled weekend
Always a firm favourite in the calendar, the Armagh Georgian Festival at the end of November always has an exciting calendar of events. Enjoy a trot along the tree-lined mall on a horse and carriage ride, join a walking tour, marvel at the beautiful festival lights or visit the market and browse the stalls and pick up something tasty to eat.
Meet the Patricks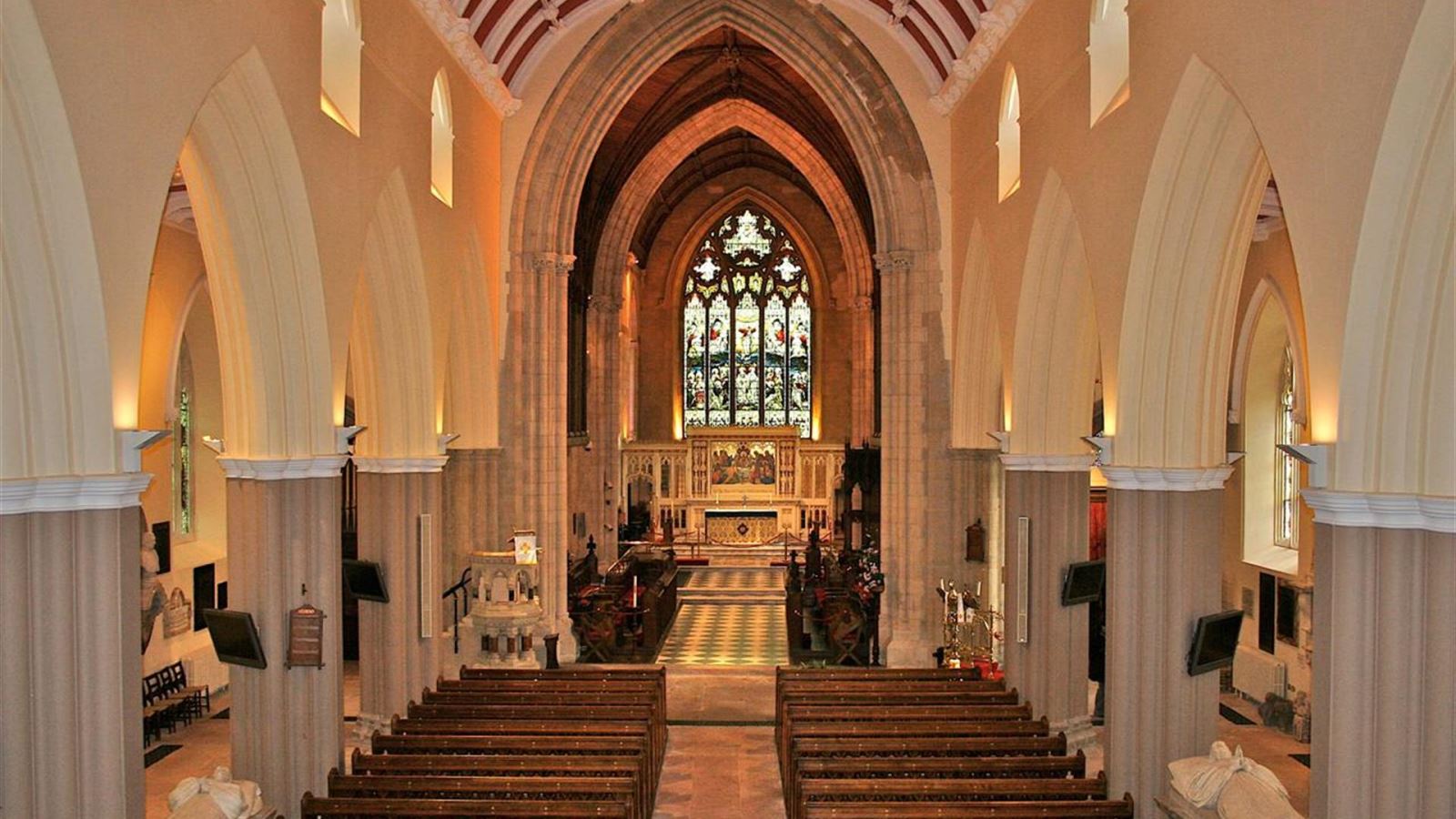 There are two hilltop cathedrals, Saint Patrick's Cathedral and St Patrick's Church of Ireland Cathedral that overlook Armagh city, both of which are dedicated to the same saint, St. Patrick. As the story goes, this is where he founded his original stone church in 445AD. Today, the city continues what St. Patrick started, being the ecclesiastical capital of Northern Ireland - the seat of two Archbishops – the Roman Catholic and the Church of Ireland Primates of Ireland. Both cathedrals are just as impressive as each other, so be sure to pay both a visit. And just over an hour away, in Downpatrick you can uncover more of St Patrick's legacy with a visit to the cathedral where he is buried. Alternatively, find out more on a Saint Patrick's Way guided tour.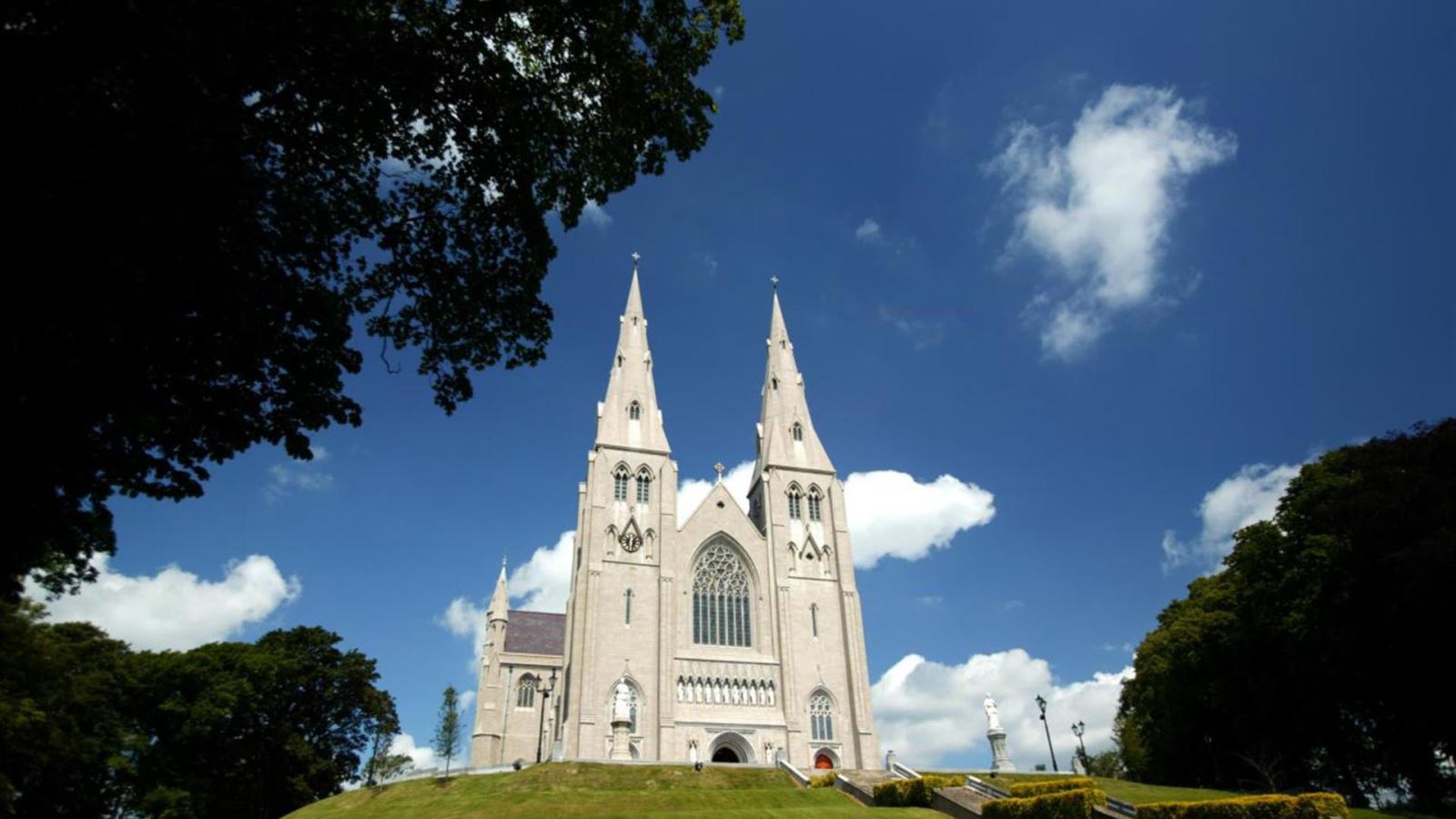 A magical morning trail
It doesn't get more magical than a morning walk through a forest, and Slieve Gullion Forest Park woodland area is as enchanting as they come. Take a leisurely stroll through a mile-long trail of fairy houses, dragons, giants and, of course, fairies. It's the perfect place to leave the world behind, without spending a penny.
More magic in Narnia
And if that wasn't enough free magic for one day, why not head west to the land of Narnia, Kilbroney Forest Park in Rostrevor. The Narnia Trail weaves through a forest path, with citadels, tree people and a beaver's house along the way. C.S. Lewis's inspirational county of Down has no shortage of things keep kids and grown-up kids enthralled.
The great outdoors at Gosford Forest Park
A trip to Gosford Forest Park is a must for fans of the outdoors. Open all year round and with 550 acres for bikers, cyclists and walkers it provides the perfect location for a day out. For something a bit more gentle try and spot some deer or the kids can let off some steam running around the playparks.
Magnificent Montalto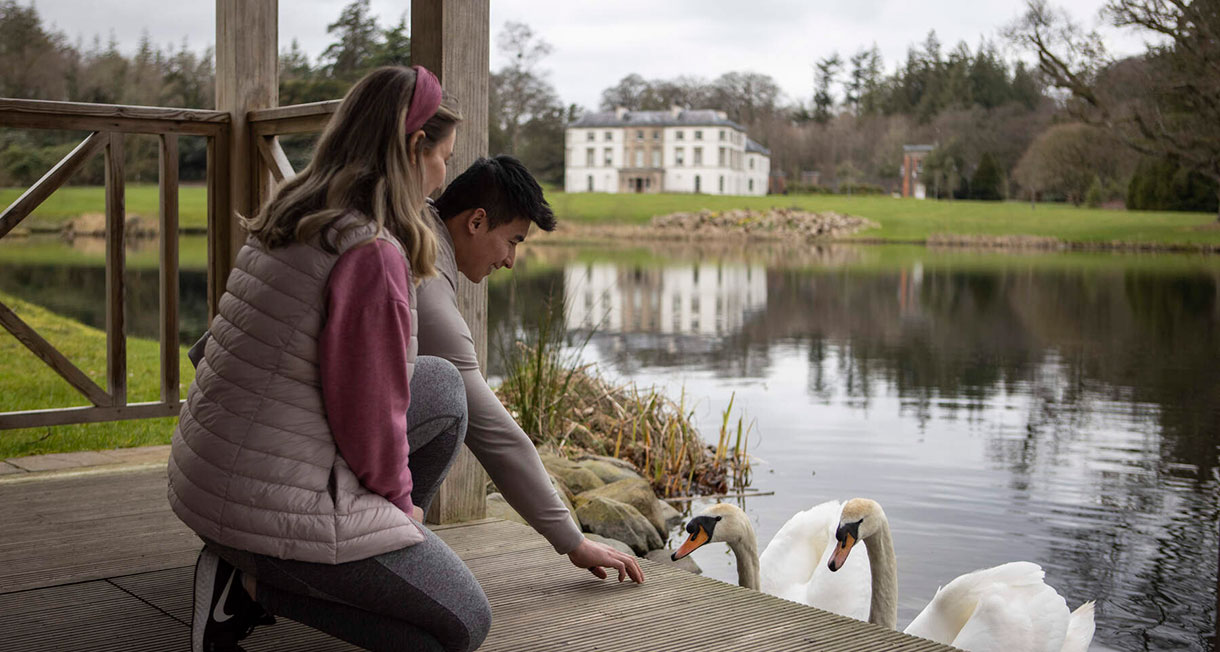 Next stop on our trip is a magnificent one. Nestled in the heart of the picturesque countryside, Montalto Estate in Ballynahinch has a colourful history dating back to the 1600s. Today, Montalto offers visitors the use of 400 acres of rolling Irish countryside where you'll find the tranquil walks as delightful as your surroundings. The views around the Garden Walk and Lake Walk are just stunning.
For peat's sake
If Armagh has cider, Down's got whiskey, Killowen whiskey to be precise. Before starting Killowen Distillery, Brendan Carty travelled the globe in search of the secrets for distilling premium whiskey. Today, Ireland's smallest distillery is in full flow right in the heart of the Mourne Mountains. Brendan and the team at Killowen are as passionate as they come, and they tell of their unique whiskey making process with a rare enthusiasm. After they take you through their craft, you can sample their delicious peated or non-peated dram. Cheers!
Your kind of place
Next, somewhere amazing to rest your head. Between Armagh and Down, you're spoilt for choice when it comes to hotels, guesthouses, B&Bs, camping, glamping and more.
Get your head down in luxury
Bed down for the night in the heart of the city in the 3 star Armagh City Hotel which has its own impressive swimming pool and gym and pretty epic panoramic views over a historic landscape.
You're in for a night of luxury at the 4 star Slieve Donard Resort and Spa. At the foot of the Mournes, this hotel has a spa, a swimming pool with stunning views, cosy and luxurious cloud beds and is the perfect base for exploring the area.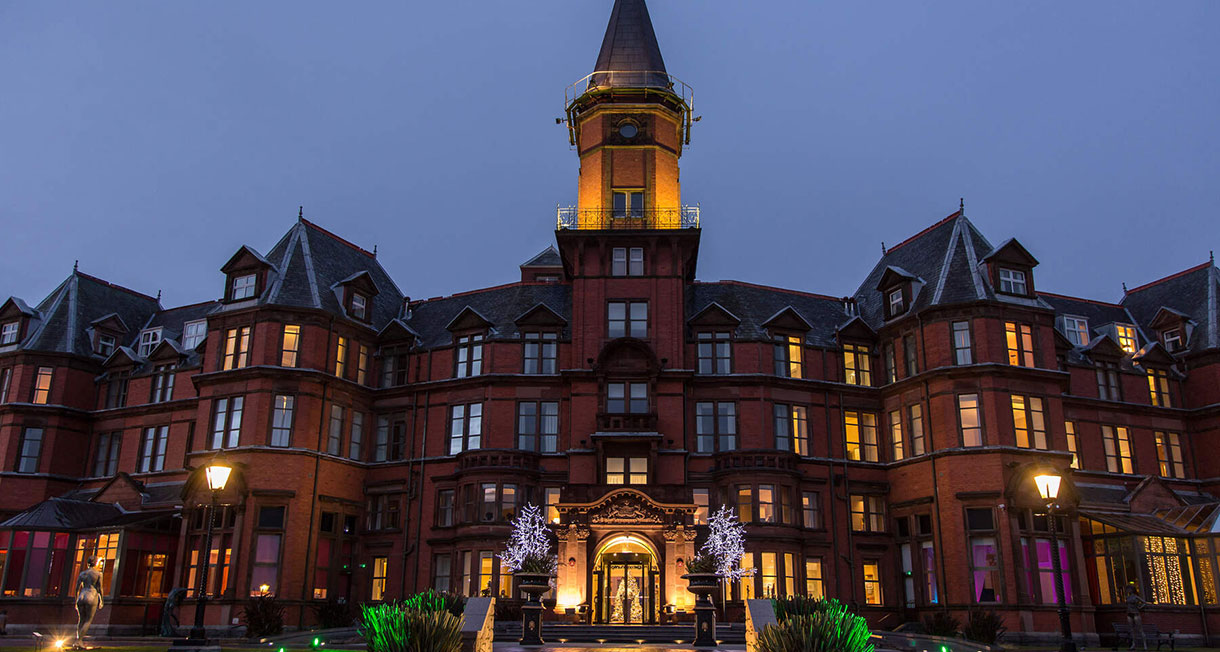 A grade A stay
At the foot of Slieve Gullion, you'll find the stunning Killeavy Castle Estate (4*). A grade A listed castle, Killeavy offers a variety of unique experiences. The hotel is a beautiful marriage of old and new. The original mill and coach house have been wonderfully reimagined to create a 45-room boutique contemporary hotel with a fine dining restaurant, bar, spa and meeting facilities. If you prefer the independence of self-catering, the Gate Lodge is the ideal base for activity holidays, providing a 3 bedroom cottage for up to 6 guests. You won't have to go far for fresh produce either, the Estate's farm and walled garden supply them daily. And it doesn't get much fresher than that. For that special occasion, you can go all out and book the exclusive use of Killeavy Castle itself with its 4 bedrooms, dining and drawing rooms plus library and lounge. Suitable for up to 8 guests. A plus.
Beautifully secluded
If you enjoy your privacy, Narrow Water Castle is your safe haven. A privately owned home, Narrow Water Castle is in a picturesque setting overlooking Carlingford Bay and Warrenpoint. The Elizabethan revival style castle was built next to the existing home, Mount Hall (1680) and completed in 1836. Here, you'll have a choice between staying in the cosy cottage and the exquisite apartment, both of which are self-catering. The cottage sits pretty over the original hub of the castle itself (Mount Hall), while the apartment opens into an elegant open plan, living room and dining room with an open fire. Outside, you can go exploring with a leisurely stroll around the stunning grounds. If you're no stranger to horses, you can also take to the grounds on horseback if you'd prefer, as there's an excellent equestrian centre within the estate.
Just the start of it
Now that should be more than enough to get you going, so add some or all of these fantastic places into your own itinerary and see how you go.
We hope you enjoy these suggestions. Let us know your favourite and join in the conversation online with #EmbraceAGiantSpirit.