We have created the most unique of experiences that would make even the best of friends green with envy. Tick off more than a few unforgettable adventures in one short break!
On the outskirts of Belfast you will find Colin Glen - a leading adventure park and one of our best kept secrets. Brave Ireland's first alpine coaster - winding through the heart of the Belfast hills. Or if you're an adrenaline junkie with a head for heights try out SKYTrek, a 50 foot high ropes activity centre - if you're feeling extra brave try it by starlight.
2. Common Market, Belfast
Try Belfast's brand new street food market and drinks place, right in the heart of the lively Cathedral Quarter. The market itself is in an indoor area with seats and plenty of delicious food on offer to tempt the tastebuds. From burgers, and poutines to spring rolls and mac and cheese there is almost too much to choose from! And best of all, its dog-friendly so you can bring your furry friend along with you when you visit. Currently open Thursday-Sunday, 12 noon to late.
With the installation of three new forest bathing beds at Minnowburn on the outskirts of Belfast, total relaxation and getting back to nature is at your fingertips. No swimsuits required, with this practice the goal is to slow down and immerse yourself in the forest atmosphere. The beds will be moved to different spots throughout the year to make the most of seasonal views.
Stay in the comfortable cottages and soak up the countryside! The tranquillity of the farm provides an abundance of relaxation. Connect with nature and spend time with wellbeing and life guru June. She will observe how you interact with the majestic horses, providing you with a few life lessons to take away and use in your daily life. This is truly an authentic and relaxing experience in a magical setting.
A fun day for all the family! Enjoy feeding Alpacas while taking in the stunning panoramic views of the Mourne Mountains and Carlingford Lough. While we cannot depend on the Northern Ireland weather keeping us warm, we can say that these friendly and mesmerising animals will warm even the coldest hearts!
The iconic Giant's Causeway is always a firm favourite on any Bucket List! Enjoy an experience like no other by seeing through the eyes of local and internationally recognised 'Causeway Guide' Mark Rodgers where he will show you the world famous coastline and help you discover how local families brought the 8th wonder of the world to the attention of the esteemed traveller! Mark wears his heart on his sleeve when he tours and nowhere more so than on his beloved Giant's Causeway.
Meet your local, born and bred in Belfast tour guide for an unbiased walking tour, providing first-hand, eyewitness accounts while outlining the history of the troubles. Connect with the city, visiting sites of the most significant events to take place. Walk around the city and see how vibrant and beautiful Belfast is while understanding just how far it has come through the imagination of this authentic tour!
No trip to Northern Ireland would be complete without a few tales of Irish Mythology. Feel the energy and channel the ancient power of the Celtic Druids as you enter a portal into Ireland's Ancient past at Beaghmore Stone Circles. Your tour guide, Hugh, will captivate as the storyteller on tales of how those in Mid Ulster have inherited the 'Giant Genes!'. Set deep in the Sperrin Mountains this area and these ancient stones are said to be the birthplace of mythical creatures and Giants.
Fancy yourself as a bit of a Bear Grylls? Go Wild in the Woods with expert bushman Rob Hill. Rob will teach you essential survival skills & woodland bushcraft skills on this hands-on experience including the basics of fire lighting and shelter building.
Why not take a boat ride around the largest lake in the British Isles? Soak in the stunning panoramic landscape and enjoy the day with local 7th generation Lough Neagh fisherman Gary and his partner Anne Marie, prepare for a heart warming and authentic experience as you learn about incredible people like Gary's ancestor, Sally-Anne, "The Traád Pollan Woman"; see first hand the incredible speed and skill with which a Lough Neagh fisherman "runs his line", without scarcely looking at it, as he chats to you about their life on the Lough.
Walk a section of the 82-mile trail with your tour guides and former Adoration Sisters, Martina and Elaine. Their passion and enthusiasm provide a deep connection with the key sites, while following the footsteps of Saint Patrick. Book in for a half day or a full day tour. Dubbed Ireland's Camino, like any great hike, there are 10 specified locations where you will receive a stamp on your "passport". Receive a Certificate of Achievement at The Saint Patrick Centre upon completion!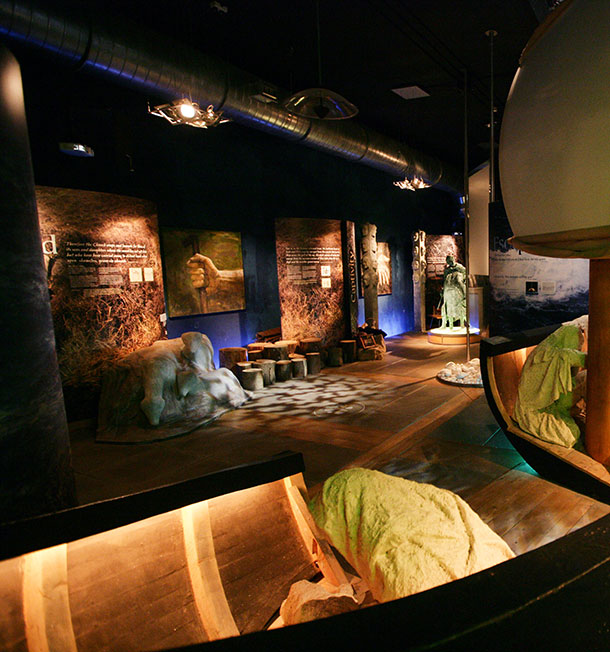 If you spend any time in Belfast you'll know that it's walls are covered in art. Follow Adam as he unlocks the stories of how he has brought street artists from across the globe to join a new breed of Belfast based street artists leaving their spectacular and colourful mark throughout the city. Showcasing the cool and hipster vibe of Belfast, this is one experience not to be missed!
Strangford Lough Activity Centre offers an energetic and fun day out with experienced guides! Personalise your activities all whilst taking in the stunning views over Strangford Lough. Try some family bonding time and enjoy kayaking to a nearby island, stopping for a BBQ lunch before heading to shore again against the backdrop of the sunset. Or start the day as you mean to go on, paddle boarding over to the island for some yoga and granola while watching the beautiful sunrise!
It would not be a bucket list if there wasn't at least one UNESCO site, but one in a cave, that's unique! Set in the heart of the Marble Arch Caves, pay homage to the fascinating secrets of a world of subterranean rivers, winding passages, lofty chambers and an array of delicate cave formations.
Opening 4th Feb 2022, the world's first and only Game of Thrones Studio Tour arrives into Northern Ireland. Located in an authentic filming location from the show, the Studio Tour invites you to experience the world of Game of Thrones like never before, located just 30 minutes from Belfast / 90 minutes from Dublin.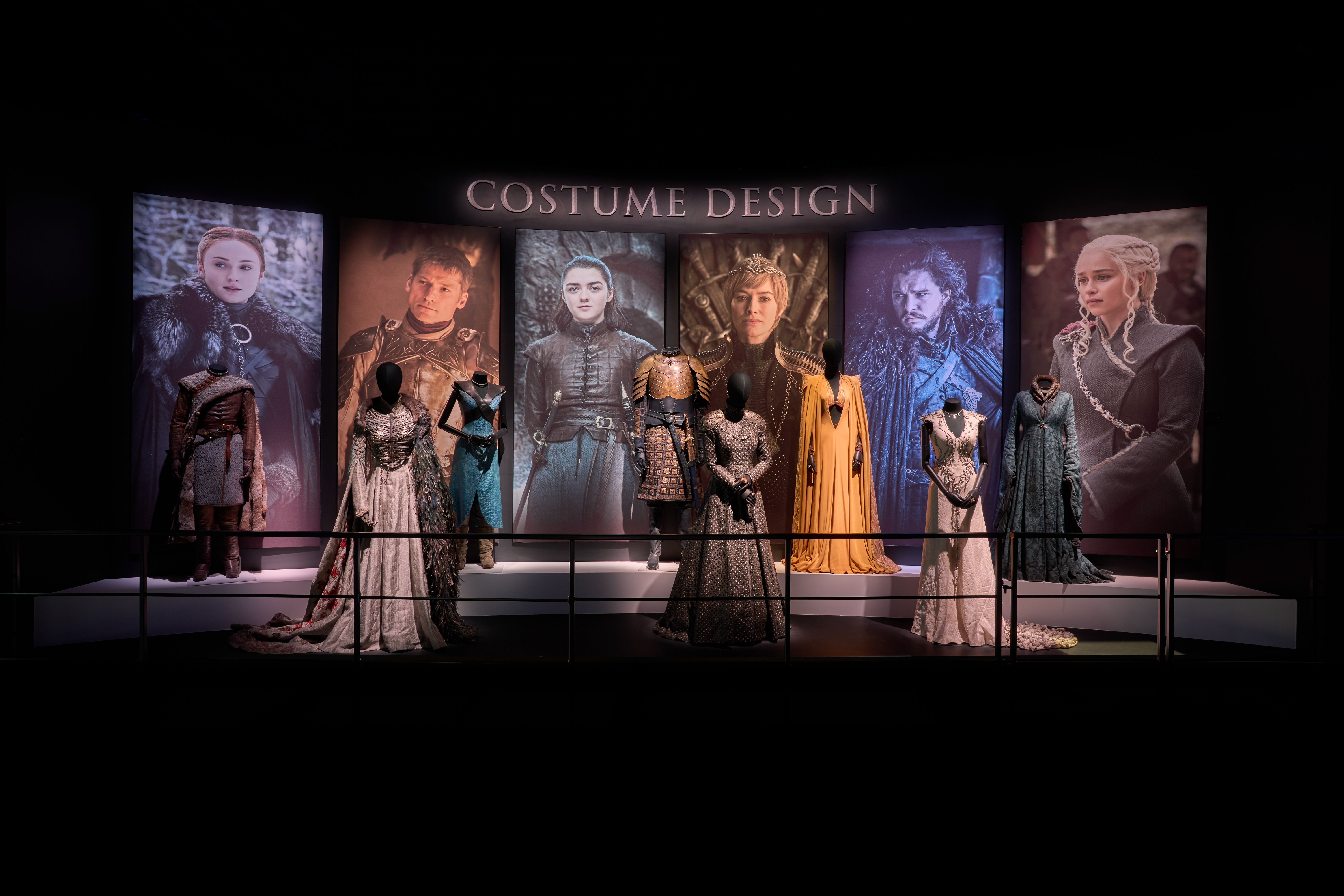 If, like a huge proportion of the population you were obsessed with Game of Thrones® then this tour is for you! Grab your phone and make all your friends jealous by taking pictures in the exact spots where the iconic cast members worked their magic! Visit the real-world Westeros and hang out with Hodor on a day or multi day tour. Fully immerse yourself with Flip—your guide, driver and stand-in actor for Hodor and The Mountain. Once you meet Flip you will understand why this tour has won 2020 Tripadvisors choice Award. Flip will take you to places you would only get to see with him as well as providing an insight into what it was like on set!


Food in a beautiful setting! Discover the unique Island town of Enniskillen with a guided walking tour, stopping at various locations along the way to sample an indulgent mix of food and drink. The Enniskillen Taste Experience will highlight the culinary delights the local businesses have to offer providing customers with a unique experience. Customers will be offered an array of tastes and nibbles along with a few alcoholic beverages, so it's best to leave the car keys behind and come on an empty stomach!
Based on the beautiful banks of Lough Erne, The Boatyard Distillery is an award winning farm-to-bottle distillery. Using the best organic ingredients for both the vodka and gin, take a tour and find out how their gin botanical, Sweet Gale, is foraged from the family bog and the wheat used for the vodka can be traced from the bottle back to the very field it came from.
Mindfulness and inner contentment should not just be on a bucket list but a way of life. Based within the ancient landscape of County Armagh's Slieve Gullion, Ann has practiced meditation for over 20 years. Allow her to guide you on one of the many experiences to choose from whereby you will feel at one with nature and your wellbeing. Why not try the Japanese ritual of Shinrin-yoku meaning 'forest-bathing'. This refers to a practise where you are bathing in the forest environment through your senses.
And that's it! Let us know how you get on with your bucket list by using #DiscoverNI